Farm produce
Healthy food from our own farm here at the Maurachgut

Our speciality here at the Maurachgut are our varied, farm products, which we make ourselves with lots or love and care. The raw materials come from our farm. We make everything nature has to offer into sweet and savoury delicacies. Due to the nature's cycle some products are only available seasonally.
Butter, quark, cheese & yoghurt from our own farm milk
Eggs from our free range hens
Juices & fruit spreads from fresh fruit
Herbal teas from the farm garden
Schnaps & liqueurs
Fresh water from our own spring
Our house guests and external guests are welcome to purchase our farm produce directly from us. We can also deliver a a breakfast basket full of farm products to your apartment. Our products are make perfect gifts for your loved-ones back home.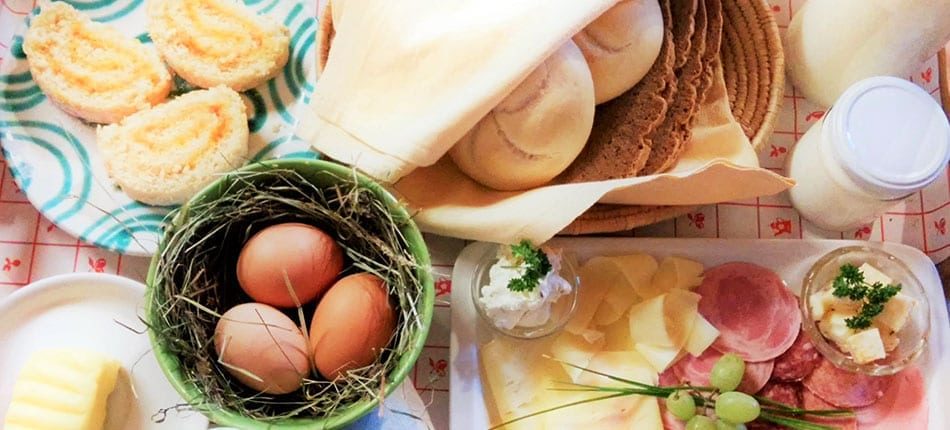 A hearty start to the day

On request we can put together a sumptous breakfast basket filled with farm produce: fresh milk, butter, bread, eggs, teas from our herb garden, home-made fruit spreads, juices...
How do we make our farm produce?
We process the finest ingredients into our home-made delicacies. Because it's a good to know what's in them. Take a peek over our shoulder when we're making our produce. If you wish you can even give us a hand. Then we can tell you all about the process and some of the very ancient recipes. Here you can just taste nature!